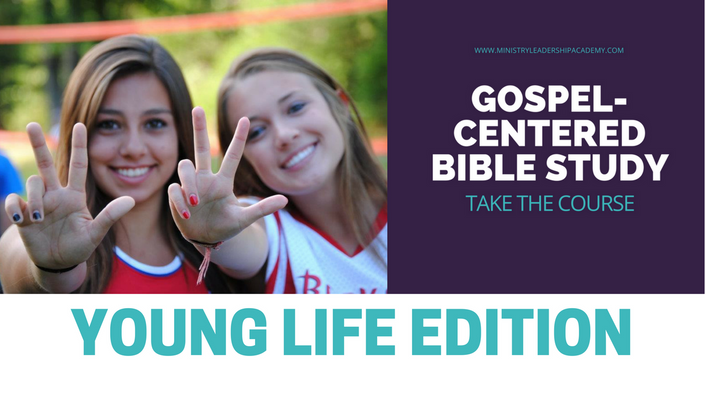 Gospel-Centered Bible Study
Young Life Edition (50 Users)
Learn how to read and study the Bible...
the way Jesus wants you to.
The Bible is meant to transform us not just inform us.
Learn how to avoid legalistic or moralistic Bible studies by keeping the gospel central and Christ the hero of every passage.
Only through this process will you find gospel power to live out and apply God's Word.
Do you ever worry if you are interpreting the Bible correctly?
Do you ever wonder what your volunteer leaders are teaching in campaigners?
The Gospel-Centered Bible Study course will equip you and your volunteer leaders to faithfully and correctly study the Scriptures. Once you have gone through this course you will never look at a passage of Scripture the same way again. This course shows you, step by step what the Bible says, why we have a difficult time believing and obeying it, and how Jesus comes to our rescue to enable us to live it out.
This online course will help you visualize the steps to faithfully studying the Scriptures. Each lesson is designed to help you easily comprehend the steps and gives you a practice passage to see how it's done firsthand.
Available to you Anytime!

This Young Life Multi-User Price will give you 50 users from your Area to enroll in the course for free.

The value of an online course is that you can go back and review the lessons anytime you want.
You will always have this resource to guide you in your Bible study.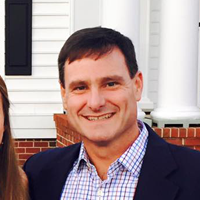 I am deeply thankful for Dr. Brian Fletcher's Gospel Centered Bible Study. This will not only enhance my ability to study the Bible but will enable me to train staff and volunteer leaders on how to rightly handle God's Word. This resource reminds us of the fact that the Bible is not merely a set of tips for better living but rather an encounter with the living God who redeems us and our brokenness.
Tim Toy, Associate Regional Director, Young Life Old Dominion Region

"Dr. Fletcher brings our study of the Bible back to it's roots. In a world with so many methodologies that mislead our study of God's Word, the Gospel Centered Bible-Study is refreshing reminder of the principles Jesus taught us for studying scripture. Dr. Fletcher does an excellent job of guiding us through the (often intimidating) contextual study of the Bible in an exciting, and attainable way. If you are the leader of a small group or Sunday school class, the GCBS will provide an excellent framework and trustworthy course to lead and grow those you are teaching in the study of Scripture."

- Jonathan Bowman, Area Director, Young Life, Amelia, VA
Don't go another day, reading the Bible the wrong way
Studying the Scriptures is one of the most important things you can do with your time. Start studying it correctly NOW.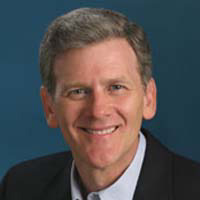 Brian Fletcher brings a wealth of pastoral experience, a heart for the gospel, and a rich treasury of means for training church leaders to see the grace in all of Scripture that is the fuel for a faithful life in Christ. This is a great resource for training lay leaders in Gospel-centered Bible study.
Bryan Chapell, Pastor, Grace Presbyterian Church and author of Christ-Centered Preaching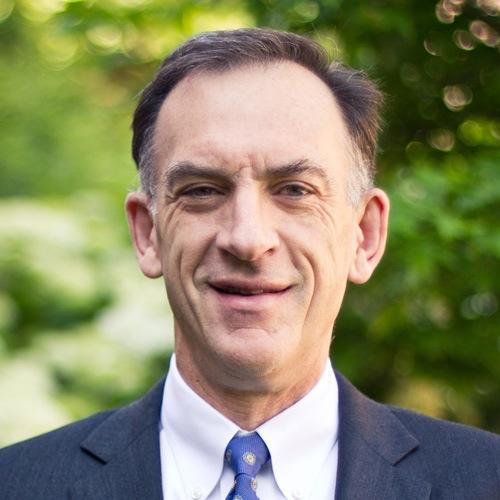 I heartily recommend Gospel-Centered Bible Study as a comprehensive, Christ-honoring method of interpreting Scripture. The instruction is patient, clear, and accurate as Brian Fletcher leads students through the fundamental steps of Bible interpretation. He keeps the three foci of the best Bible reading in mind: the message of Scripture itself, the work of God in redemption, and the personal appropriation of Scripture in daily life.
Dr. Daniel Doriani, Vice-President of Strategic and Academic Initiative and Professor of Theology, Covenant Theological Seminary

"Who speaks for God? God speaks for God. But in a world where far too many professing Christians follow their hearts into a horribly mis-informed understanding of God's Word, we need to recover, re-discover, and perhaps learn for the first-time how to read and understand the Scriptures in ways that lead to knowing God's Word, rather than falling into the error of mis-reading God's Word. I believe that mis-reading and mis-understanding, and mis-applying God's Word just might be the greatest error of the church today. Adults, students, parents. . . everyone! . . . will benefit from learning how to do Gospel-Centered Bible Study. In fact, taking this course could revolutionize your faith and life!"
Walt Mueller, President and Founder, Center for Parent & Youth Understanding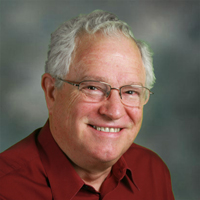 I know Brian Fletcher to be a careful student and teacher of Scripture. So I encourage you to let Brian guide you into a greater understanding and application of Scripture for your own spiritual growth, but also to open the way to more effective ministry to others. You will benefit from the content of the studies, but more importantly Brian wants to lead you into a discipline of biblical study that will help you read all of the Bible with greater meaning."
Stephen Smallman, Author. The Walk - Steps for New and Renewed Followers of Jesus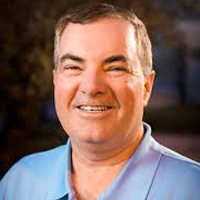 There is nothing more important for Christians today than to develop a Christ Centered approach to understanding the Scripture. Brian's work will help you not only see the Scripture through a Christ Centered lens, it will also help you teach others how to see the Scripture from God's perspective. I highly recommend this course for all those who are looking to see the Scriptures as Jesus saw them.
Bob Perkins, President, Bob Perkins Consulting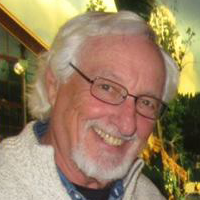 Dr. Brian Fletcher (friend and Pastor/Teacher) communicates a solid and viable method for doing Bible Study. His passion to see believers become self-feeding and equipped for leading others is evident in his teaching and personal shepherding. Dependency on Christ and His redemptive work in us and through us helps us better understand the Word of God and live out the Gospel.
Dick Taylor, Navigators Staff, Church Ministry
30-Day Money Back Guarantee
We would never want you to be unhappy! If you are unsatisfied with your purchase, contact us in the first 30 days and we will give you a full refund.

You Get 50 Users!
When you purchase GCBS for $97 you get 50 users! That means it costs less than $2 per user.
Other books that teach you how to study the Bible can be cumbersome and take weeks to go through. You can breeze through this material in just over one hour.
You need to be able to understand the Bible if you are going to live as a follower of Jesus. But if you misunderstand passages or apply them incorrectly then you are headed down a dangerous road. The GCBS will keep you on track and help you stay focused.
Every person who desires to know what the Bible says and understand how it will transform their life will benefit from GCBS. From first time readers, to new Christians, to seasoned teachers, GCBS will give you a clear and concise process to follow as you study the Bible.

Your Instructor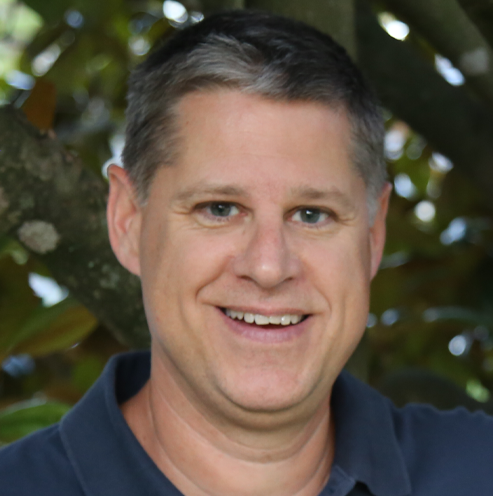 My name is Brian Fletcher. I'm currently a pastor at Spring Run Presbyterian Church. I have a passion to create gospel-centered resources for those in ministry. I have been involved in full-time ministry for over 25 years. I was on Young Life Staff for 14 years and now as a pastor since 2007. I received my B.A. in History from Virginia Commonwealth University, a Masters of Divinity and a Doctor of Ministry from Covenant Theological Seminary.
I am a husband, father of three, and grampy to three amazing grandkids. I love to fish, sail, kayak and play Settlers of Catan. You can usually find my at the YMCA before work.
Teach with Confidence
When you finish the GCBS course...
you will know that you have understood the passage in a Christ-centered way
you will have confidence to read, study and teach the Bible to others
you will be equipped you to teach the Scriptures to others in a life-transforming way
Frequently Asked Questions
How do I share the course with my leaders?
Once you purchase the course for your Area, I will send you a link and instructions to get the course to your leaders.
When does the course start and finish?
The course starts now and never ends! It is a completely self-paced online course - you decide when you start and when you finish.
How long do I have access to the course?
How does lifetime access sound? After enrolling, you have unlimited access to this course for as long as you like - across any and all devices you own.
What if I am unhappy with the course?
We would never want you to be unhappy! If you are unsatisfied with your purchase, contact us in the first 30 days and we will give you a full refund.