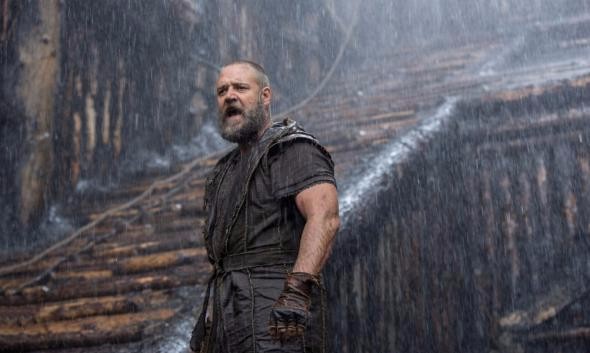 ONE
"All Scripture is breathed out by God…" The apostle Paul exhorts his young church planter Timothy that he is to preach and teach from "all of the Scriptures" because they are "profitable for teaching, rebuking, correcting and training in righteousness, so that the man of God may be thoroughly equipped for every good work" (2 Timothy 3:16-18). Remember, the Scriptures that Paul was referring to were the Old Testament Scriptures
TWO
Jesus taught from the Old Testament. If the Old Testament was good enough for Jesus, then it's good enough for you to. Read through the Sermon on the Mount in Matthew 5-7, read how Jesus taught the Pharisees about Old Testament law and the prophets in Mark 12, listen to how Jesus fights off the temptations of Satan by using Old Testament passages in Luke 4.
THREE
The Old Testament is about Jesus. Remember the discussion that Jesus had on the road to Emmaus after he was raised from the dead? Luke 24:27 says, "And beginning with Moses and all the prophets, he [Jesus] interpreted to them in all the Scriptures the things concerning himself. Jesus makes it crystal clear, the Bible is about Him.
3 Suggestions for pastors on what they can focus on to begin preaching through the Old Testament
Focus on understanding how Jesus is revealed in the redemptive history of the Old Testament. Read the textbook, Christ-Centered Preaching by Bryan Chapell or read the booklet Is Jesus in the Old Testament?, by Iain Duguid
2. Focus on understanding that Jesus is the hero of the Old Testament. It's easy to paint, David, Moses, or Abraham as Bible heroes. They are not heroes, they were murderers, adulterers and liars. Jesus is the hero of those stories because in the end they were all looking in faith for the Messiah [Jesus] to save them.
3. Focus on using the Old Testament to tell people the story of God's redemptive, unconditional, steadfast, faithful covenant love. The Old Testament tells a beautiful story of a loving God, contrary to the popular belief that the God of the Old Testament was mean and angry. If that was God's character then the Bible would have ended in Genesis 2. Instead, the entire Old Testament reveals a God who is "slow to anger and abounding in steadfast love" (see Psalm 136, Exodus 34:6 and a myriad of other passages).
All for Jesus,
Fletch